Official Company Intro Video
January 30, 2019
Episode 3 : How to be you po?
February 8, 2019
When you enter the world of business, whatever type of business may it be, this is one of the questions that you will highly likely ask yourself. "How can I create advertising that sells?" or "What are the marketing tools available that can help me create an eye-catching Ads?'
Being able to work in an online business industry, (though I don't have my own store) I get a lot of questions like this from our customers. That said, I've decided to do a research ( a lot of research) and asked some people about their tips/ techniques. I've gathered all the Tools/ Tips that are likely to help business people increase the number of Sales proven by users.
1. Know Your Target Market
In order to first come up with an Idea on how you can market your brand/store you should first know the product that you are selling, not only it's benefits but as well as its disadvantages over its competitors. That way, you would know what to showcase to your customers as well being able to answer any questions they may throw at you.
For Example, What are those interesting facts about how it is made or the ingredients that go into it?
It is very important to understand or know what type of audience you'd like to attract as it can help you with the decisions that you are going to make in the future in terms of how your Ads should look like.
A target market is a set of individuals sharing similar needs or characteristics which are usually the end users most likely to purchase your product.
3. Utilize all the Social Websites That You Could Think Of
Yes, you heard it right! Be everywhere. For as long as you have the time to keep an eye on all those sites, As the saying goes " The more, the merrier". Don't get me wrong, do not create more than one page on one social rather create an account as to many social media sites you could think of. 
Here is the list of the popular ones;
Facebook Advertising. Facebook is THE universal social media network.
Instagram Advertising
Twitter Advertising
Pinterest Advertising.
LinkedIn Advertising
Snapchat Advertising
Don't get me wrong, do not create more than one page in one social media as it may confuse your customers. Just be everywhere.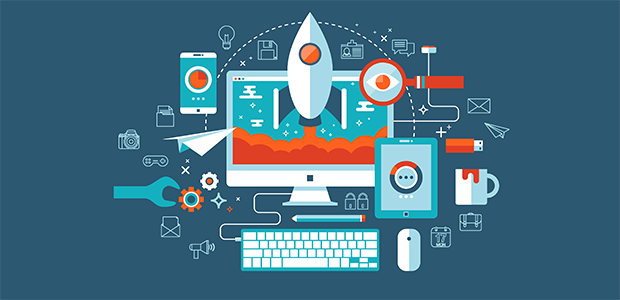 2. Use Marketing Tools To Make Your Job Easier
I've found a lot of helpful Marketing tools that can save you a lot of time in posting adds on Social Media. Using these will not only help you keep up with your Customers but will also give you enough time to focus on the different areas of your business.
Here are some of the Tools and their use:
it's a desktop application that allows you to upload pictures or videos on Instagram. Schedule a post for the whole week – You don't need to spend all your time creating a post and uploading it on Instagram as you can as it has an ability to create as many as post as you want and schedule as to when you'd like a specific post to come out. Amazing isn't it? Plus what's more amazing is that you don't have to pay for a subscription fee.
It is a social media aggregator which lets you view, manage and post to multiple accounts from one place. It can be a time saver for bloggers. The advantage of Socialoomph is it's not only connected to a social media. Social Oomph also works with Twitter, Facebook, LinkedIn, RSS feeds, blogs, Plurk, and App.net. It allows for auto-scheduling content, bulk uploading, follower recommendations, monitoring, and analytics.
it's a simple web application that allows you to schedule social media posts across a variety of popular social networks. It's basically a stripped down version of other popular social media management tools like TweetDeck and HootSuite, focusing mainly on post scheduling.
Those are just the popular ones but there's a lot more. You can refer to this link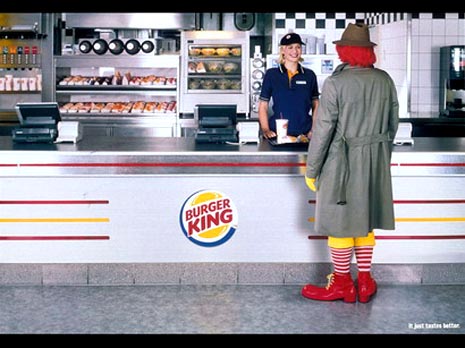 3. Make it Funny and Easy to Remember
When creating an Ad it is very important to include an image related to your brand/store. People are more visual now and good photos attract our eyes. By just simply posting a Text/Message, your audience will highly likely not pay attention to it.
Choose the right color, it plays a big part in your Ad as first impression matters to your audience. Make the color attractive but also remember not to put so much color to an image or the background that may hurt your audience eyes. You can stick with just 3 colors, two light colors, and one dark color. One good example is ( White, Yellow, and Black or, Green, Black and White. I would always go for white as it helps even the color.
As you would notice, most of the commercials or Ads that became famous in the country is very catchy and easy to remember. One good example is the Bonakid commercial, "Kapag Three Pataas Mag Bonakid Pre-School 3 Plus" the tune is very engaging but the lyrics are also easy to remember. Though it may be different on social media as you would only post an image and a text, that's why it's very important that your image is already catchy and create a message that is funny but still professional (depending on what you are selling)
4. Posting and Sharing
You should not stop by just posting on your page, especially for those who are just starting up. Once you are aware of your target market, you may join groups, pages on social media that will allow you to post Free Ads. That will also help you increase the number of your visitors and possible buyers.
Contributor: Kaye C.
Are you a creative genius? We want you!